Featured product
More Mexican Everyday - Signed Copy
Regular price

Sale price

$35.00
Simple, Seasonal, Celebratory
This follow-up to Rick's groundbreaking "Mexican Everyday" celebrates even more deliciously simple dishes, with quick recipes suitable for both busy weeknights and weekends with friends. By Rick Bayless with Deann Groen Bayless and David Tamarkin (W.W. Norton & Company, 2015) 
**Signed by Rick Bayless**
Our Restaurants
Located in Chicago, our restaurants offer guests regional Mexican cuisine and generous-spirited hospitality.
DINE WITH US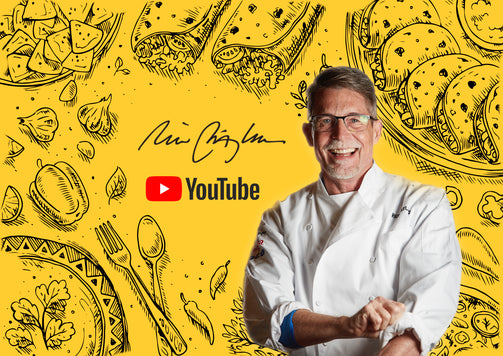 Learn to Cook
Did you know? Rick has launched a new YouTube channel offering new cooking videos every week, all for free.
SUBSCRIBE
Social Impact
Cultivating community goes beyond our restaurants. Our Frontera Farmer Foundation supports hardworking Midwestern family farms with grants, while Impact Culinary Training offers professional culinary instruction to young people in Chicago and the Bayless Family Foundation supports live theater. You can read about our efforts HERE, and consider giving a donating to the Frontera Farmer Foundation at the button below.
DONATE